The Affordable Care Act, though the topic of much discussion and controversy, is not quite at the top of our daily newsfeed at present. The national media is overwhelmed with the developing world-wide pandemic, protests, political arguments, and a lot of other critical information. However, the ACA is still here, and it will undoubtedly be the talk of the nation when the Supreme Court reconvenes later this year to make a ruling regarding its constitutionality. With that in mind, there are several important factors to consider for filing, especially when it comes to the Coronavirus and its effect on our businesses and employees.
A Brief Timeline
March 13 = National Emergency
Business began closing
Employees furloughed or terminated
Changes to health plans,e.g., COVID diagnosis paid at 100% and OTC drugs are allowed under FSAs, HRAs, and HSAs
CARES ACT offers employer assistance loans
Expanded FMLA under the Families First Coronavirus Act
The Confusion Begins
A lot has happened in the past few months, but the ACA is still here! We feel it will become more critical than ever to report correctly and file on time, in light of the recent mass furloughs and terminations. There are some things employers need to know about furloughs and how they affect ACA reporting. For instance, furloughed employees are still on the books. They are still considered employees who will return to work when the employers decide to reopen or return to full staff. ACA is affected in two ways regarding furloughed employees:
Is the employee considered full-time?
Is the employee in a look-back measurement period, and how is it handled?
Considering the above, filing may change if the employee underwent a change of status from full-time to part-time. If there is a loss of hours, the employer can apply the look-back measurement period if the employee is averaging less than 30 hours per week for three months following the change of status, and the employer continues to offer affordable health coverage. There are a lot of dates, terms, conditions, and fine print that accompany measurement periods and change-of-statuses, and they are difficult to understand. In the simplest terms, we can offer: furloughs and terminations are a big deal regarding ACA reporting for 2020.
Let's Simplify the Process
Medcom Benefit Solutions...it is in our name...SOLUTIONS. We can help! We have an AMAZING team of ACA experts who are here to take the guesswork, the long hours, and the tears out of your ACA reporting. We aren't just giving you a run-of-the-mill sales pitch here; this is incredible information that can save your clients, business, and employers MILLIONS of dollars in IRS penalties.
Okay, we are done with the ALL CAPS now.
Our ACA solutions are as follows:
ACA Employer Reporting
ACA Full-time Eligibility Tracking (yes, that means furloughs and terminations, too!)
Employer Penalty Appeal Support
Shared Responsibility Penalty Appeal
Strategic Evaluations & Consulting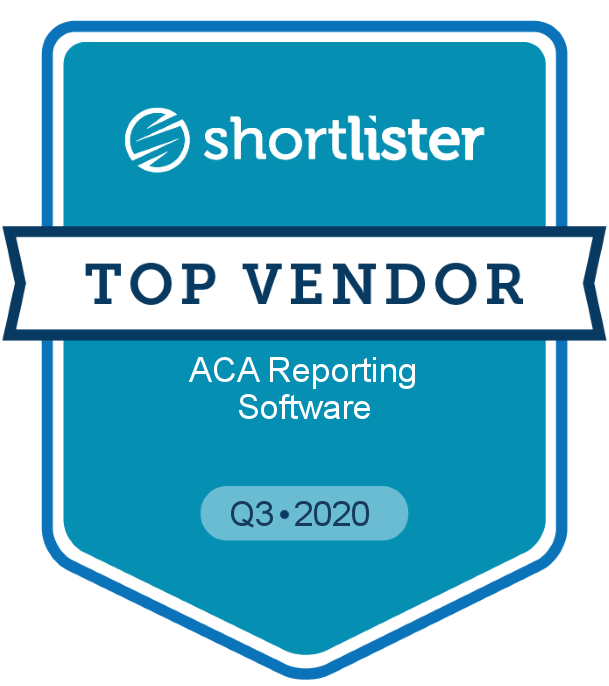 What does all of that mean for you? It means that Medcom will host a planning session with employers and brokers to discuss your needs and make a plan for 2020 reporting. We handle all the data management, the analysis and validation of said data, we distribute 1095 forms to employees, and correctly file reports to the IRS on time! We are even capable of handling state-specific filing mandates recently released in New Jersey and California. Seriously, we do it all! We were also recognized by Shortlister as a Top Vendor for ACA Reporting in 2018, 2019, and as recently as 2020!
Still aren't sure? Join us for our ACA webinar series to learn more about our solutions and how the current state of affairs will affect ACA long-term. Next Thursday, we are reviewing the scathing report filed by the Inspector General that is a sure sign of increased employer penalties on the horizon.
Register for the series here!
Visit our ACA Solutions page to learn more about our offerings.