Established in 2015, Medcom's ACA Division has become our fastest growing area of expertise. In just under three years, Medcom has saved employers over $20 million in IRS penalties with our penalty support services. Our expert staff of compliance professionals is always available to assist employers with facing the challenges of the ever-changing Health Care Reform. Medcom offers employers a full-service solution for planning, creating, distributing, and filing your ACA Reports. Medcom's solutions:
Strategic planning with a dedicated account manager

Analysis and management of data

Preparation of Forms 1094 and 1095

Model notice to employers for distribution to employees

Delivery of completed forms to employees

transmittal of forms to IRS

Help desk for employers to provide guidance
Medcom provides the tools you need for ACA filing. We offer sophisticated technology for processing reports, comprehensive needs analysis sessions to determine data requirements, automated EDI data collection methods, and determination of Safe Harbor eligibility. We map data to complex IRS formats for electronic filing of employer and employee records, and ensure those records are filed in a timely manner, meeting IRS deadlines.
Our ACA reporting solution is customized to fit each client's needs. At Medcom, we make each client a priority.
*** IMPORTANT IRS UPDATE***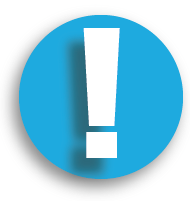 The IRS has started issuing Notice 972CG to applicable large employers who did not file forms 1094C and 1095C electronically when required to do so. The failure to file electronically in 2015 was $250 per form and increased to $260 in 2017. This year the penalty will once again increase by $10 to $270 per form.
Employers who are unable to file electronically are required to file for a hardship waiver using form 8809. Notice 972CG will also be used when the IRS issues penalty letters for failure to file forms in a timely manner. The IRS strongly encourages all businesses to electronically file, a tedious and often complex task for most businesses. Medcom Benefit solutions is here to help your business file electronically and avoid IRS penalties.
Please call (800) 523-7542 or email sales@medcombenefits.com