In the era of quarantine and social-distancing, it's easy to feel like you're all alone. You can't visit your grandparents, go to your friend's birthday party, or even meet new friends when you go out. Approaching someone, anyone, in public is no longer socially acceptable and could even be considered putting them at risk. We've all had to cancel travel plans or decide against visiting someone because you didn't want to increase their chances of getting COVID.
When I started working from home in March, I never thought I'd still be here in September. I canceled plans to visit my family, and I can't help but feel as though I'm missing precious moments with my niece and nephew when I could've otherwise been present.
If we can take comfort in anything, it's that most of us are feeling this way. We're all missing someone we can't visit, feeling the distance grow between us and some of our friends, or just really miss being able to go out without a mask and 6-feet of distance. So let's talk about how we could possibly cope with this together.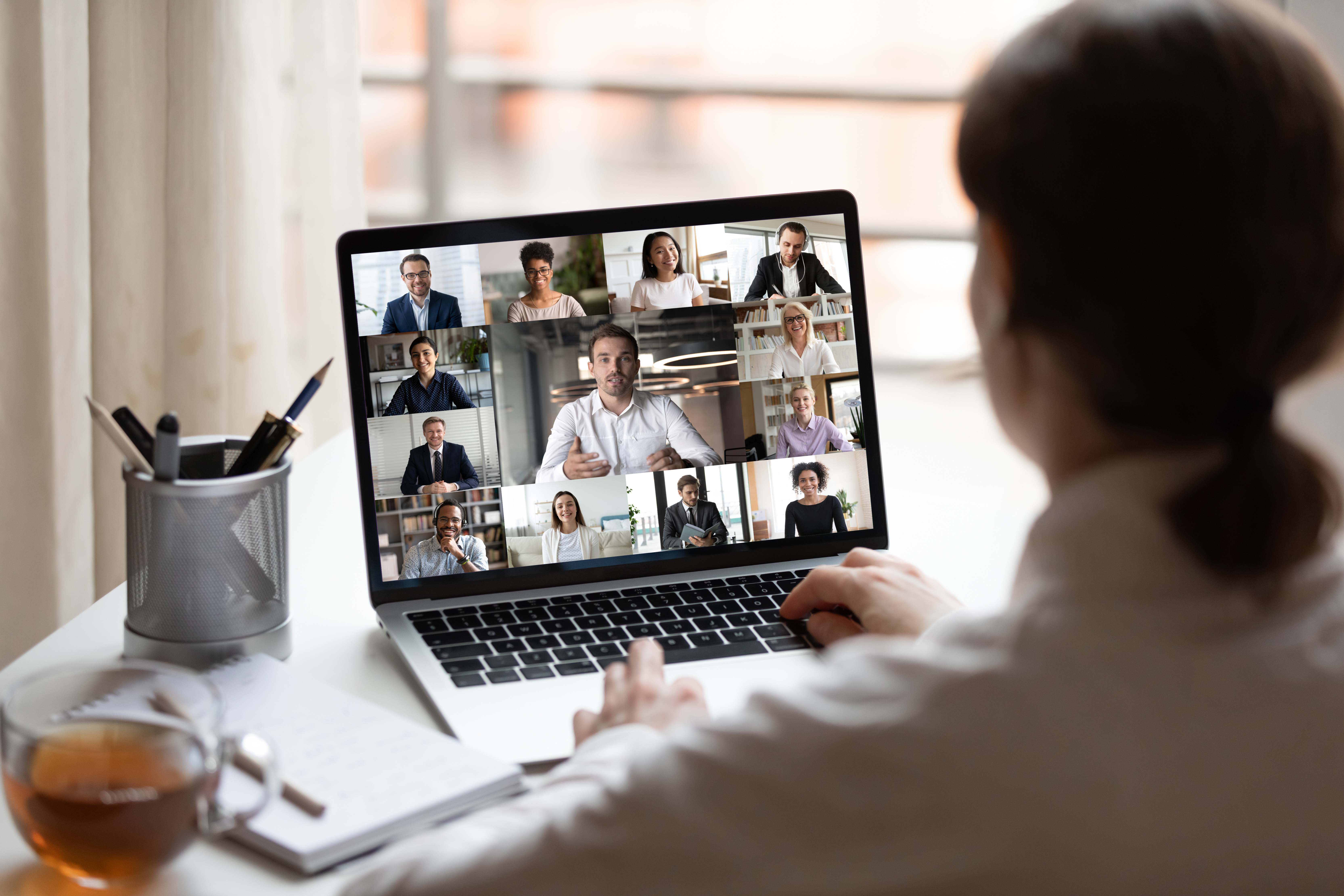 1) Turn your camera on during your work meetings!
It's tempting to leave your camera off so no one can see your bed-head or that you're wearing the same cardigan that you were wearing last week. Working from home is definitely a luxury, and I'm so grateful to be able to, but I can't help but miss the office's daily interactions. After some encouragement, I started turning my camera on for weekly team meetings. Not only is it nice and familiar to be able to see your co-worker's faces, but seeing someone's reactions and expressions can make communication easier and clearer. I now turn my camera on for every meeting, even if the other person doesn't.
2) Have Facetime dates with those you can't travel to
My family lives about one 20 hour car ride or two plane rides away from me. I miss them a lot, but one thing that makes it easier, especially when travel is risky or restricted, is having group video chats on weekend mornings. It always feels like I really am sitting down and having coffee with my mom and sister. Plus, it helps to look forward to it through the week when I really miss them. You can't group video chat on Facetime, but you can through Facebook messenger! Plus, with messenger, you can put funny filters on your camera.
3) You can always have coffee over video chat
As I said above, I like to have coffee with my family over video-chat. But that idea can also apply to people that live a lot closer to you. Maybe you have a friend in town or one town over that you would usually drive to get coffee with, but the pandemic makes that feel like an unnecessary risk. Maybe you have a friend or family member that lives nearby but is immunocompromised. Have coffee over video chat! We are in such a unique situation where it feels like these normal social interactions are almost impossible. Still, with video chat and other technology, we're all a lot closer than you think.
4) Reach out to someone you haven't talked to in a long time
Take this terrible situation as an opportunity to reach out to an old friend. You never know what reconnecting can entail! Maybe someone that you never normally would have reached out to becomes a good friend again.
6) Join a book club!
I've been reading more in the past five months than I have in years. It's been a great opportunity to remind myself that I love reading and that there are so many good books out there. I've also joined a book club held by a former classmate. So not only am I reading books that I typically wouldn't have read, but I'm being held accountable for finishing it on time, and I get to connect and discuss with people that I usually wouldn't have even met.