Five years ago, our compliance and IT teams launched our Medcom Bridge compliance platform. This platform was built with our brokers in mind. We thought, how can we streamline our compliance services, reduce the back and forth emailing and calls and make it easy for our partners to have everything they need all in one place? How do we bridge the gap between brokers and the confusing world of employee benefits compliance law? From there, the Medcom Bridge was born!
Over the past few years, we've taken the Bridge, tweaked it, gotten feedback, and made more updates. We want to keep it working for you, our clients.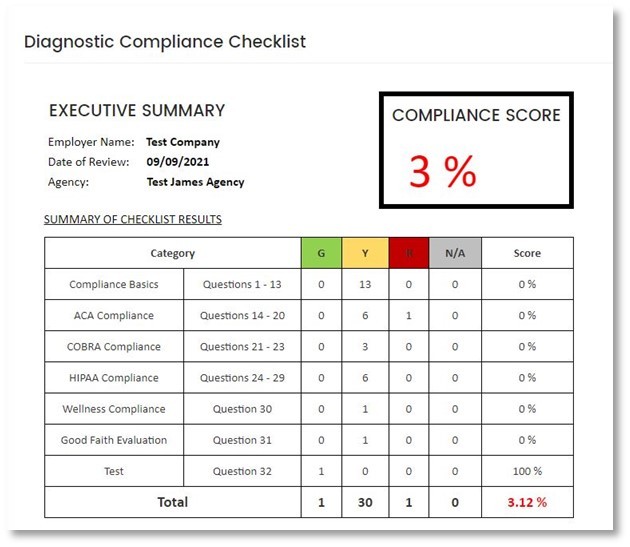 One main feature of the Bridge we're proud of and want to highlight is the Compliance Checklist, a diagnostic tool for evaluating an employer's compliance status. It involves completing a brief questionnaire that helps assess an employer's compliance and finds which documents may be missing. At the end, you will receive a customized compliance score, and Medcom will provide friendly feedback on your next steps.
The checklist includes:
A long version

ACA Compliance
COBRA Compliance
HIPAA Compliance
Wellness Compliance
Consolidated Appropriations Act
Good Faith Evaluation

A short version

ACA Compliance
COBRA Compliance
HIPAA Compliance
If you want to learn more about this tool and how it works, we are hosting a webinar on Wednesday, March 8! You can register via Zoom.
Also, in case you missed it, we are currently running a special promotion to celebrate the Medcom Bridge turning five years this year. This special pricing only lasts until April 30, so don't miss it! Learn more about it at https://medcombenefits.com/BridgePromo.
If you don't already have a Bridge account with us, please email us at bridge@medcombenefits.com.