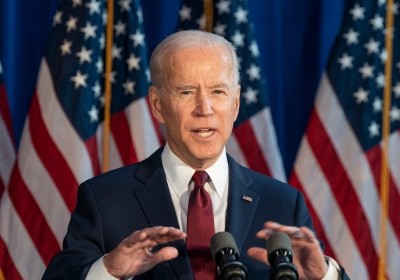 On Monday, April 10, 2023, President Biden signed legislation to end the National Emergency for Covid-19. Note that this was a whole month earlier than we anticipated. So, after 1,123 days or three years and 28 days, the COVID pandemic is over. How does that feel? It's been a long road, and so much has changed.
Certainly, this will result in the end of The Outbreak Period. The required extended time frames for COBRA coverage expire 60 days after the end of the national emergency; therefore, it will end on June 9, 2023. This affects COBRA elections and COBRA premium payments, as well as time to elect special enrollment rights and the submission of claims.
Here are employee benefit deadlines that were extended that will end on June 9.
Time period to request HIPAA special enrollment
Time period to elect COBRA continuation coverage
COBRA premium payments date
Date for individuals to notify plans of a COBRA qualifying event or determination of disability
Date within which individuals may file a benefit claim under the plan's claim procedures
Date within which individuals may file an appeal of an adverse benefit determination under the plan's claims procedures
Date within which individuals may file a request for an external review after receipt of an adverse benefit determination or final internal adverse benefit determination
Date by which individuals may file information to perfect a request for external review.
Plan Sponsors are highly encouraged to notify participants of the conclusion of the national emergency. It is recommended that they draft communication to inform COBRA-eligible participants that the outbreak period is ending and any notice, payment, or election that was delayed is due as of a specified date. The communication should also indicate the consequences if no action is taken. If no response is received before the end of the 60-day period, draft a follow-up communication indicating the consequences if no action is taken.
To be clear, the separate Public Health Emergency declaration is still in place and set to end on May 11, 2023. The Public Health Emergency enabled the government to provide COVID-19 testing kits, treatments, and vaccines without cost sharing or prior authorizations and other efforts to ensure public safety.
At the conclusion of the Public Health Emergency, group health plans will no longer be required to cover COVID-19 diagnostic tests and related services. In turn, there may now be applicable health plan deductible and out-of-pocket requirements.
There are certain policies will expire on May 11. These include but are not limited to the following:
Medicare and Medicaid waivers for healthcare providers
No-cost COVID-19 Testing, both over-the-counter and laboratory,
Required reporting of laboratory results to CDC
It is important for Plan Sponsors to determine how coverage for COVID-19 testing and vaccines will be handled under the group health plan. Certainly, this may result in material modifications to the plans. To the extent a health plan is amended, Summary Plan Descriptions, Summary of Material Modifications, and Summary of Benefits and Coverage will have to be provided.
Although it is not a requirement, plan sponsors should notify participants and beneficiaries of the end of the Public Health Emergency.
On March 29, the Departments (HHS, DOL, DOT) released an FAQ document to guide plan sponsors on phasing out the Public Health Emergency.
As always, the experts at Medcom Benefit Solutions are here to help! We'll keep you updated as we learn more but make sure to follow us on LinkedIn, Facebook, and Twitter for more. And, of course, if you have any questions or are interested in how Medcom can help you and your team, please feel free to contact us.
Resource: Larry Grudzien, Attorney at Law.