Happy Holidays! We hope that everyone is having a safe and happy season so far. We asked Medcom employees if they would like to share some of their favorite traditions for this time of year. So, while it continues to snow in some parts of the country and the temperature drops in others, we thought we'd share these pieces of Medcom with you to keep you warm.
"Monkey bread for breakfast on Christmas day!" -Ethan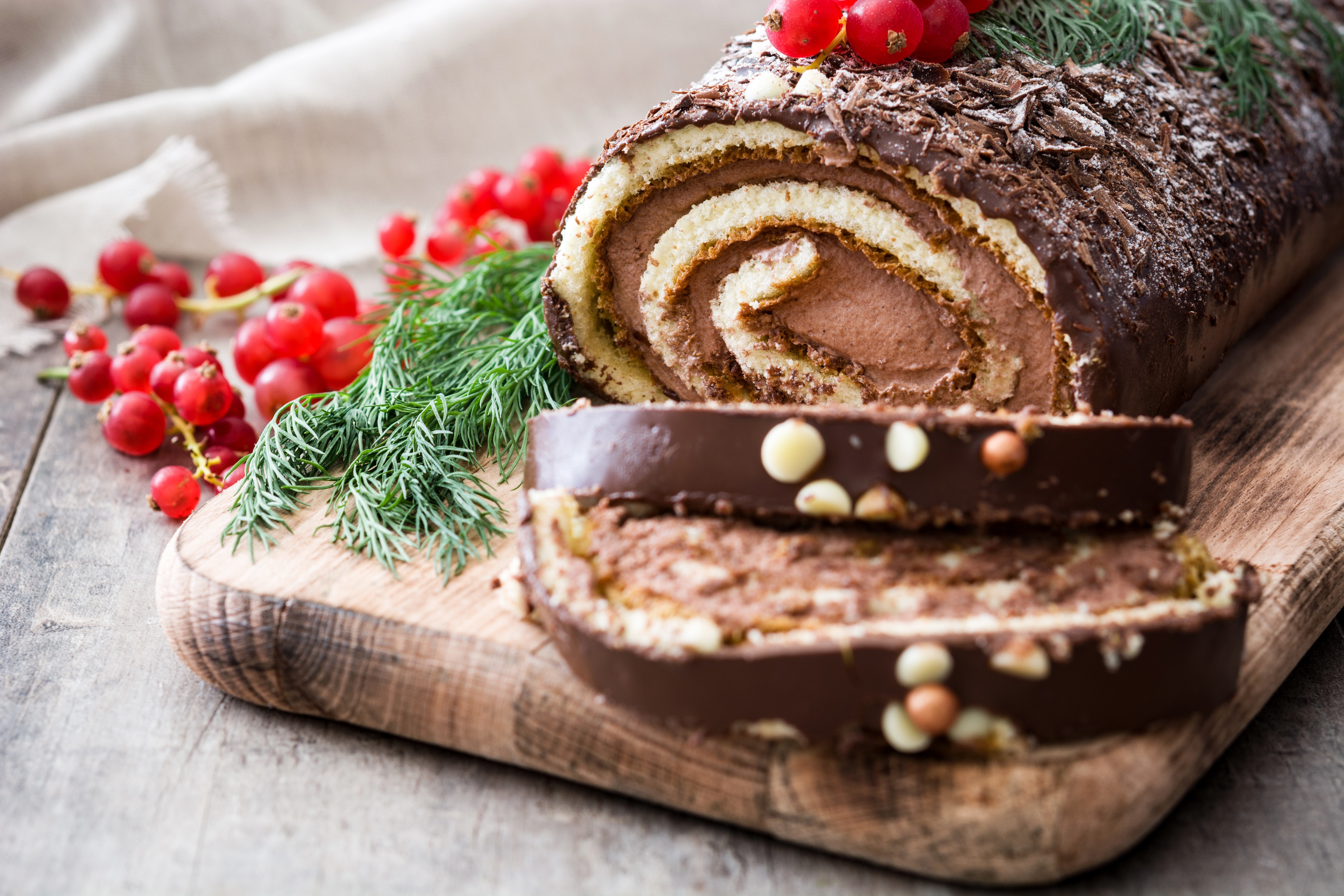 "The evening of December 24th is when my family sits down together to celebrate Christmas and enjoy festive foods and wines. Foods such as smoked salmon and oysters with bran bread and real butter, foie gras (goose or duck liver pate), goose, capon, or turkey stuffed with chestnuts, servings of vegetables such as green beans cooked with garlic and butter and provincial herbs sauteed potatoes. To finish the feast, we get the amazing looking and tasting 'La Buche de Noel' (yule Log), a sponge cake decorated like a yule log, traditionally made of chocolate and chestnuts. During Christmas dinner, a very good wine is required, and Champagne is imperative such as a Dom Perignon. After, we also served the 13 desserts, a Provençal French Christmas tradition worth mentioning as it sounds so 'challenging.' The 13 desserts are very important as they symbolize Christ and the 12 apostles. We keep the Christmas decorations up until January 6th, which is Epiphany. We celebrate that day with a cake of flaky puff pastry layers with a center of frangipane or apple. The cake (Galette des Rois) is accompanied by a gold paper crown for the 'king,' who finds the 'feve,' a small bean hidden in their piece of cake. When you have the bean, you are required to bring the 'Galette des Rois' the following year! This is the best time of the year for family and friends to get together!" -Frederique
"My family always ate Taco Bell while watching the Grinch on December 23rd. On Christmas, we carve the 'roast beast,' which is slow-cooked prime rib." -Anonymous
"On Christmas Eve, just before bedtime, my grandchildren get to open a present which is usually a new pair and sometimes matching PJs to wear, and then we leave out cookies and milk for Santa." -Charlene
"My favorite holiday tradition for this time of year is attending the Christmas parade with family. We get hot chocolate and treats and cheer on all the local heroes!" -Anonymous
"Studying about Jesus' birth in the Gospel of Luke, reading the Magnificat, and singing old Christmas songs in church (especially 'I heard the Bells on Christmas Day' by Henry Wadsworth Longfellow)." -Anonymous
"Spending time with family and friends." -Anonymous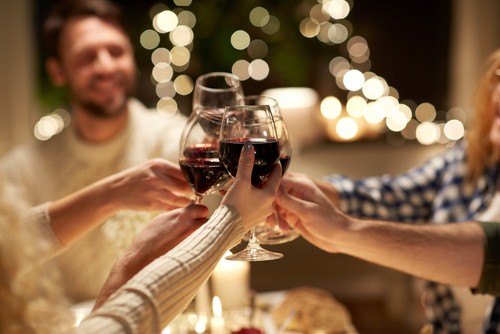 "A fun tradition that started back in 2010 takes place on New Year's Eve. A group of about 15-20 college friends and ex-teammates get together to ring in the New Year and reunite. Every year we pick a different city to visit, and it has since become one of my favorite traditions! A few places we've been so far; Charleston, DC, Charlotte, and Boston. It's not necessarily the city we visit, but the group of people there that makes it worthwhile." -John
"Christmas eve, Christmas PJs, family game night & hot cocoa bar & s'mores." -Anonymous
"Spending time with my family after dinner watching Christmas movies with the Christmas lights on." -Michelle
No matter what or how you celebrate, we hope you stay healthy and spend time with those you love. For help with Compliance, ACA, COBRA, or other Employee Benefits, contact us at sales@medcombenefits.com. You can find more information about us and our services on our Solutions page.